At Ian's Inner West Roofing we offer a complete roofing service from small repairs to major heritage re-roofing work. Backed by a team of experienced tradesmen our estimator can provide free quotes for tile, metal and slate roofs.
If you're in the Inner West you can book a quote online here…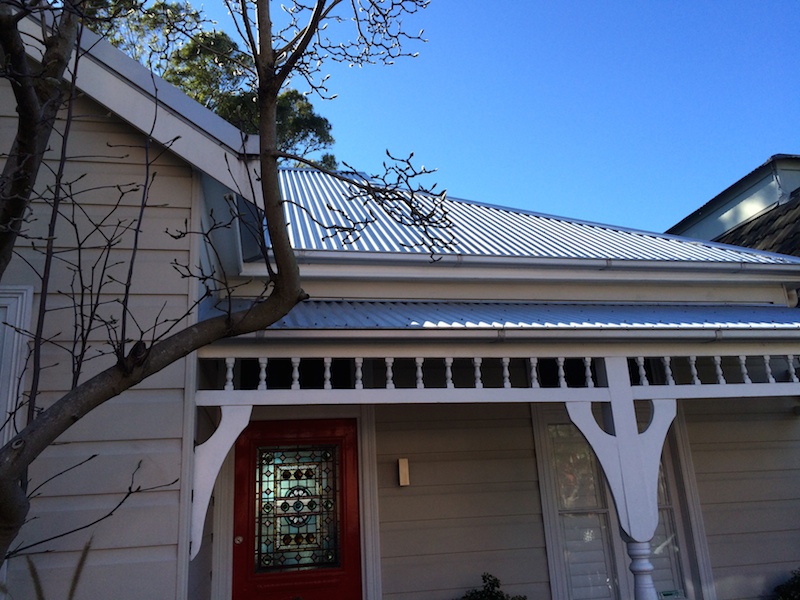 Ian's Inner West Roofing is a Sydney based roofing company who has expertise in all types of roofing requirements. Some of the services we offer are repairs and leaks, re-roofing, tile roofing, slate roofing, metal roofing, copper and zinc roofing. Sydney Inner West Roofing. We offer a complete package from information and advice on products and finishes through to installation.
Roof Repairs Sydney Inner West
Whether it's a leak in your tile metal or slate roof, Ian's Roofing can help you.
Even the best metal roofs can develop a range of problems over the years including leaks, rusting and drainage problems.
Does your metal roof have one of these problems?
Roof leaks; Rust; Loose or damaged metal roofing sheets; Valley or ridge damage; Leaking skylights.
Slate roofs can be the trickiest to repair. A good slate roof has copper clips to hold the slate on which also preserve the authenticity of the roof. Good slate roofers are also hard to come by. At Ian's Roofing we have qualified slate roofers with 30 years experience. Sydney Inner West Roofing. The main problem with a leaking slate roof will be that some of the slate has slipped. We can repair slate or replace slate depending on its' condition.
We have tradesmen who specialise in metal, tile, slate and copper work. We service the Inner West and the Eastern Suburbs.
Do you have a tile roof? Despite their reputation for durability and longevity, tile roofs can develop a range of problems over the years including leaks, cracks and damaged tiles. A common problem is the cement between the tiles wearing out. This causes the tiles to come loose and the loose cement will usually fall into the gutter and block the down pipe. So you can be left with loose tiles that let in water and blocked down pipes!
At Ian's Roofing Sydney we have tradesmen who specialize in:
Replacing cracked and broken tiles; Valley and ridge repair or replacement;
Rebedding (re-cementing) and repointing (cement around the tile) of damaged tiles, valleys and ridges.
Roofing
Rating





Service Provider
Service
Sydney Inner West Roofing
March 5, 2018